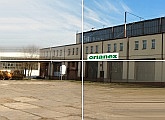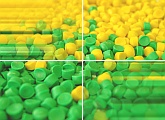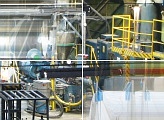 Being present for over twenty years in the plastics processing industry we manufacture cable and wiring compounds ORINIT, other compounds with diverse degree of plastification ORIPLAST, and PVC based dry blends ORIMIX.

Above mentioned are widely used in cable and wiring branch, electotechnical, structural, furniture, shoe, and many more.

Our asset is that we are open for diverse needs of our customers. All of our products are available in wide range of colours and are characterized by specific properties:


products with different degree of plastification,
ecological EKO,
oil-proof, heat and freeze resistant, UV proof,
foamed products and products for foaming.

Our company was established in 1994, and presently its headquater is located in Zabrze (Silesia region in the South of Poland). We employ 19 people and we are registered in Krajowy Rejestr Sądowy (National Judiciary Register - KRS) under the number: 0000087754.

Due to dynamic development of our company, in 2003 and again in 2004 we were invited by the Journal "Puls Biznesu" to the elite group of "Gazele Biznesu" (Business Gazelles).